Elemental Software
Earlier in 2021 Meaningful Measures formed a partnership with Elemental Software, who became the first social prescribing software provider to digitally embed the MYCaW® questionnaire into the award-winning Elemental social prescribing platform.
MYCaW® works as part of the client consultation, is validated, quick to use and fits with the person-centred ethos of social prescribing by helping to prioritise what is most important to the individual. The MYCaW questionnaire captures the voice of the individual, including concerns encountered in social prescribing e.g., psycho-emotional, social, physical, spiritual and medical concerns, as well as practical welfare concerns relating to finance, housing and jobs and concerns of carers.
Integrating MYCaW into the Elemental digital platform provides the ability to gather qualitative and quantitative data about people's concerns and wellbeing and view this alongside the many other pieces of information collected on the Elemental digital platform.  MYCaW scores are displayed on a dashboard, making it easy for services to check how well they are supporting people's concerns and wellbeing.
Who are Elemental?
Elemental Software, which is now part of the Access Group, is the UK and Ireland's leading provider of social prescribing technology. Elemental is an award-winning tech for good company with the purpose of empowering and enabling individuals, families and their carers to better connect into community-based programmes, services and interventions that make a positive impact on their lives.
Through their innovative digital platform, Elemental enables localities and regions to establish, develop and scale the social prescribing model of care.  They work with local councils, health and social care trusts, community and voluntary sector organisations, housing associations, prisons and education organisations, such as universities, to co-design and deliver better community and wellbeing outcomes.
For more information or to arrange a call visit Elemental's website here or email gayle@elementalsoftware.co
NHS England's Health Services Supplier Framework
In July 2021 Meaningful Measures became accredited on the NHS Health Services Supplier Framework.  This means that our MYCaW® and MYMOP® tools are accepted for use in personalised care services in the NHS.
Being part of the Health Systems Support Framework makes it easier than ever for NHS services to systematically capture a person's voice, understand what matters to them and use this data to inform service development.

We are also accredited to provide advice, support and training in the use of measurement in supported self-management in the form of training and consultancy.
A buyers' guide has been published by NHSE&I to help organisations use the framework. For more information and to register your interest click here.
YourClinic
Meaningful Measures is excited to announce our partnership with YourClinic – a new online platform which allows people to access complementary therapies.  YourClinic has acquired permission from Meaningful Measures to provide MYMOP® on its platform.
What do YourClinic say about the partnership with Meaningful Measures?
"At YourClinic we are all about making your life easier; whether you are someone with a health or wellbeing complaint looking to get better or a practitioner wanting to reach and help more people, we've got you covered.
Your Clinic is packed full of tools and functions that make it easier for patients to get help and for practitioners to help them. From simple online bookings that patients can manage to the integrated MYMOP® questionnaire, we make managing your health and your patient's health easy.
We're excited for the future of our collaboration with Meaningful Measures and how we can use it to further the complementary and alternative health professions."
For more information or to arrange a call visit the YourClinic website here or email joe@yourclinic.care.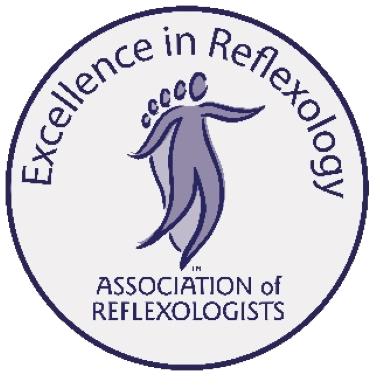 Association of Reflexologists (AoR)
Meaningful Measures is delighted to announce an innovative partnership with the Association of Reflexologists (AoR) who have access to their new digital outcome measures portal for MYMOP® and MYCaW®.
AoR has set up Reflexologists Involved in Collecting Evidence project (RICE), which aims to collect data on how reflexology is supporting clients living with different conditions.  The first RICE project is being launched for members in September 2022 and will be collecting data about clients living with migraine.
AoR members participating in the new RICE projects will collect MYMOP® from clients with a specific condition via the new digital portal from Meaningful Measures Ltd. This approach makes it simple for AoR members to contribute their client data for specific projects and in an efficient and secure manner.  
The AoR will then be able to consolidate and analyse project data gathered from a wide range of its members to further understand the impact that reflexology has as well as contributing to the wider evidence-base for reflexology.
"Understanding the impact of reflexology at scale is critical to developing the evidence base and discerning where reflexology can really make a difference to people's lives.  We are therefore really excited that our new MYMOP® digital portal is enabling the Association of Reflexologists to set up projects to add to the evidence base about reflexology with its members. This is an innovative step forward for AoR and the complementary medicine sector."   
Dr Helen Seers, Co-Founder, Meaningful Measures Ltd.
"Enabling our membership to gather evidence at source, from their clinics, towards a better understanding of how reflexology makes a difference to their clients, is an important step forward for the Association of Reflexologists. We are proud to be the first organisation to partner with Meaningful Measures and to use the new digital portal"
Tracey Smith, Head of Reflexology Support and Research, Association of Reflexologists
Menstrual Cycle Support
Meaningful Measures Ltd are proud to be partnering with Menstrual Cycle Support (www.menstrualcyclesupport.com), the world's first non-clinical menstrual health service to be available on referral through the GP surgery on social prescription.
Menstrual Cycle Support have licensed MYCaW® from Meaningful Measures Ltd and will be using the holistic and personalised approach to evidence the real-world impact of menstrual health concerns and explore how their ground-breaking free online menstrual literacy course (www.menstrualcyclesupport.com/course) can alleviate them.
Kate Shepherd Cohen, Founder of Menstrual Cycle Support and Innovator of the Year 2021 at the International Social Prescribing Awards, Kate Shepherd Cohen, says:
"We are determined to address health inequalities and close the gender pain gap in mainstream menstrual healthcare through universal access to non-clinical menstrual cycle support, alongside medical treatment.  We are committed to pioneering robust and ethically-sound menstrual health research and are thrilled to be partnering with Meaningful Measures Ltd for their NHS-approved methodology and analysis and respect the commitment and expertise of Helen and Marie, especially for their knowledge in the field of the social prescribing."
Meaningful Measures Ltd will produce a Menstrual Cycle Support data analysis report for publication in 2023.
KERA Consultancy Ltd
Meaningful Measures Ltd. are excited to be partnering with KERA Consultancy Ltd which collaborates with key stakeholders facilitating positive change in complex environments.  KERA provides expert advice to explore wellbeing solutions within a workplace environment with the not-for-profit sector, and the NHS. 
Meaningful Measures Ltd recently collaborated with KERA on a consultancy project to understand the implementation and impact of the Personalised Care Training in West Yorkshire Integrated Care Board.
"Meaningful Measures come with a great reputation and track record. Our longstanding working relationship is built on respect and trust. We have enjoyed collaborating with Helen and Marie to deliver an insightful report for West Yorkshire Integrated Care Board."
David Cowan, KERA Consultancy Managing Director and Yorkshire & Humber Social Prescribing Regional Facilitator
SPLENDID Programme
Meaningful Measures Ltd is delighted to be a co-applicant on a successful collaborative NIHR research grant called 'SPLENDID' to develop Social Prescribing for people with dementia. SPLENDID stands for Social Prescribing for People to Live ENjoyably with Dementia/memory problems In Daily Life.
Dr Marie Polley is pleased to be Co-Investigator for this project and be part of this project which over the next few years will understand what current practice for social prescribing and people living with dementia is, and develop and test a social prescribing specific social prescribing model to support people living with dementia.
Contact us today to find out how we can support you: